Facilities providing mental health treatment and many schools are equipped with seclusion rooms for behavior intervention. Most of these patients are generally not a significant danger to themselves or others.
Regarding children, a number of states have 'code mandated' requirements that seclusion room door locks are equipped with a device that automatically disengages the lock in case of an emergency (i.e. fire, tornatic weather, etc.)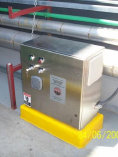 In seismically active regions, ESS submits that earthquakes should be included in the list of applicable emergencies and propose an automatic earthquake door release criteria corresponding to strong motion events exceeding the lower ASCE 25 response curve. Although the ANSI / ASCE / SEI 25 standard was developed for residential earthquake actuated automatic gas shutoff, the lower curve provides a reasonable 'first level' of shaking at which safety concerns arise. The ASCE 25 standard also has the 'feature' of rejecting high frequency / high acceleration energy which might be associated with building mechanical equipment.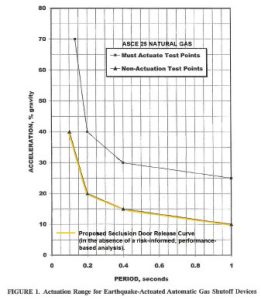 For more information on seclusion room or magnetic door lock release, please contact us.