In order to reduce the potential for injury to plant personnel and first responders following strong motion seismic events, fire codes typically require toxic gas users to install earthquake actuated gas shutoff systems. Most semiconductor plants already have the infrastructure (Life Safety System, Facility Management System, etc.) to automatically shutoff toxic gas cabinets based on input from gas detection sensors or operator emergency power off (EPO) buttons. These systems normally have 'inputs' available to receive a signal from a seismic switch in order to 'trip' the gas cabinets.  Justification to use the existing non-seismically qualified plant monitoring systems is based on the premise that these systems can rapidly shutoff the gas at the onset of strong ground motion (before the potential for damage to structures or systems) and that the actuated valve is 'latched' (will not respond to spurious signals/commands from the owner's LSS or FMS during or after the earthquake) until manually reset.   Pictured below is the popular Saturn S-001 instrument often used for Fire Alarm System, Life Safety System, Building Mgmnt System, Facility Mgmnt System, etc. seismic signaling.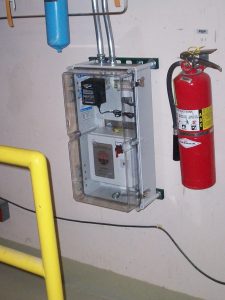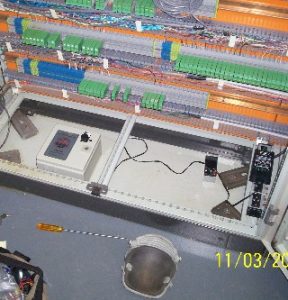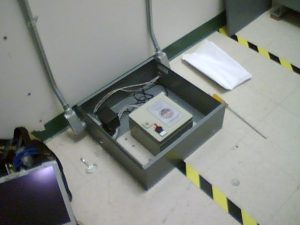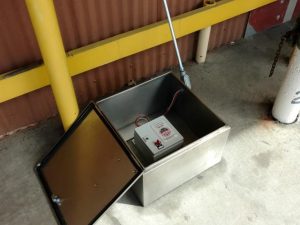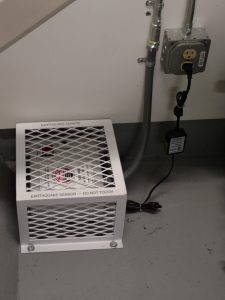 For clients that want longer system autonomy, multiple output alarms, audible alarms, etc., ESS offers the MSC-T Master Seismic Controller or the Apollo 2100 Seismic Switch.  Otherwise, the smaller ESS Saturn S-001 Seismic Switch is a good choice. Using three (3) seismic switches, users can implement a 2 of 3 voting scheme via their life safety system in order to reduce the potential for false positives from a single alarm (i.e. large objects striking one of the seismic sensors, non-qualified personnel accessing the seismic device, etc.).
For more information, please feel free to contact us or one of our distributors.